Posted by

Laura Ercoli

on Tuesday October 18th, 2016
ECTA interviews Fabrizio de Benedetti
What kind of vision originated ECTA's role in shaping trademark legislation in the EU?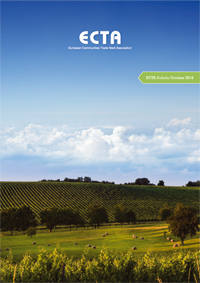 In the "IP Legend" interview published in the October 2016 issue of the ECTA Bulletin, ECTA co-founder Fabrizio de Benedetti tells of how working in his youth with Altiero Spinelli, one of the fathers of the European Union, had a decisive influence on his life.
Years later, as an intellectual property professional, Fabrizio found Spinelli's vision and teachings were key in realising how important it would become to achieve the harmonisation of trademark legislation throughout the European Union.