Posted by

Laura Ercoli

on Thursday May 4th, 2017
Join us in Rome for the 2017 Italian Women in IP Networking Event
On 4 May 2017 SIB Società Italiana Brevetti will have the pleasure of hosting the Italian Women in IP Networking event in Rome.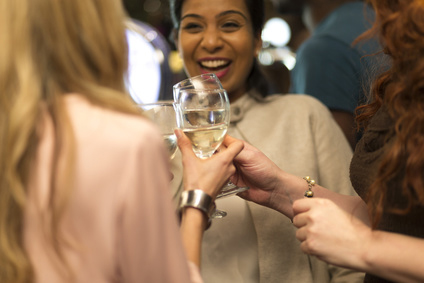 The worldwide Women in IP Networking Event is a unique and exciting moment bringing together women who practise IP law or whose business regularly involves IP issues.
Participants will be connecting from over 50 countries across the world, connected via videoconference or teleconference.
The Rome Women in IP Networking Event will begin at 4.30 pm at the Sala of the Chamber of Commerce of Rome, inside the majestic Temple of Hadrian, with our welcome for guests and networking moment.
Our partners Elisabetta Papa and Angelica Torrigiani will speak about Patent prosecution highways based on an international PCT application and about possible future developments in the Madrid system on the international registration of trademarks.
At about 5.30 pm Giulia Ragonesi, Associate Legal Officer with the World Intellectual Property Organization, will introduce the Inventor Assistance Program, a WIPO initiative in cooperation with the World Economic Forum. The Inventor Assistance Program aims to match developing country inventors and small businesses with limited financial means with patent attorneys who provide pro bono legal assistance to secure patent protection.
We will then move to Società Italiana Brevetti's premises, on the other side of the piazza, for a food reception and to start connecting with other Women in IP Networking events in other countries.
The Rome Women in IP Networking event will contribute to the rebuilding of towns hit by the 2016 earthquake by distributing to attendees hand-made products bought from local producers in Accumoli (Rieti).
The Women in IP Networking Event is promoted by the Women in IP Law Committee of AIPLA (American Intellectual Property Law Association).
The Committee was created to support and empower women in their practice of intellectual property law in general and to create leadership opportunities for female members of AIPLA in particular.
We really enjoyed hosting the last two editions of the Women in IP Networking Event at our premises, so join us to make the 2017 Italian event just as successful.
Please contact us if you'd like further information.