Integrated Policy — Quality, Environment, Health and Safety at Work
Società Italiana Brevetti S.p.A. (SIB), a leading intellectual property consulting firm, with consolidated expertise in the protection and enforcement of patents, trademarks, models, designs and copyrights, offers its services to companies, research institutions and universities, managing all the technical and legal aspects concerning the protection and enhancement of intellectual property.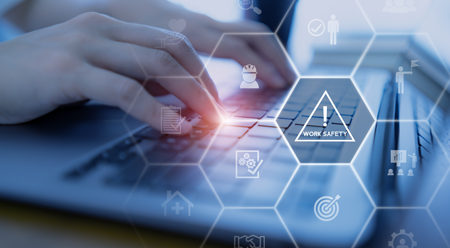 In line with the requirements of the UNI EN ISO 9001:2015, 14001:2015 and 45001:2018 standards, SIB has developed an Integrated Quality, Environment and Safety Management System, committing to guarantee and constantly improve the quality of its activities and of its services, to act with respect for the environment and to protect health and safety in the workplace.
The principles that inspire company management and operationally guide the organization can be summarized in the commitment to:
protect the wellbeing, health and safety of people working for the company
act in compliance with applicable legislation and ethical principles relating to the carrying out of Intellectual Property consulting services
deliver quality services
act to reduce the environmental impact of activities carried out by the company.
These principles are implemented by SIB by:
protecting workers' wellbeing also by adopting of measures aimed at favouring work-life balance
assessing the specific risks relating to health and safety in the workplace so as to find ways of managing and reducing them
adopting internal procedures and practices for the correct carrying out of activities
using information and systems aimed at improving customer assistance and protecting the confidentiality of information
selecting suppliers and external collaborators with care
providing training for staff, in order to maintain constant professional development
managing waste correctly, starting from its collection within the company offices up to the adoption of working methods aimed at reducing the environmental impact.
Rev. 01
Rome, 08/03/2023

Download PDF