We believe that diversity and inclusion are key drivers of creativity and innovation. Our role as advisers is to navigate complexity, so that our clients can make better decisions, undertake ambitious projects and succeed. By fostering a culture of diversity and inclusion as core values we are able to better understand and respond to the needs and aspirations of our clients in an ever-changing market.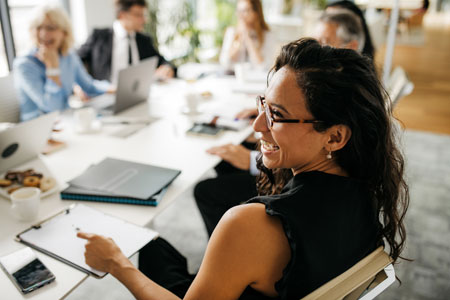 We consider differences as a resource for learning and improving organizational effectiveness: diverse points of view are encouraged, resulting in more creative solutions and a supportive and welcoming workplace.
We actively seek to provide opportunities for personal and professional development among all our people, and we look to attract, retain, and promote talent from many backgrounds and lived experiences.
Women make up about 70% of our employees, 50% of our IP practitioners and 50% of our Board of Administration. Since 2014 we have regularly organised the Italian events part of the yearly global Women in IP Networking Event (WIPNE) of the American Intellectual Property Law Association (AIPLA).
Our Diversity, Equality and Inclusion Committee, chaired by Benedetta Soranzo, seeks out opportunities to increase awareness and respect for diversity within both the firm and the IP Community at large.

Download PDF