Posted by

Laura Ercoli

on Monday September 26th, 2022
At the 2022 FICPI World Congress – with Marta Manfrin's Strength and Stretching!
Marta Manfrin is to attend the 2022 World Congress of FICPI (Fédération Internationale des Conseils en Propriété Industrielle) taking place in Cannes, France 26-30 September 2022.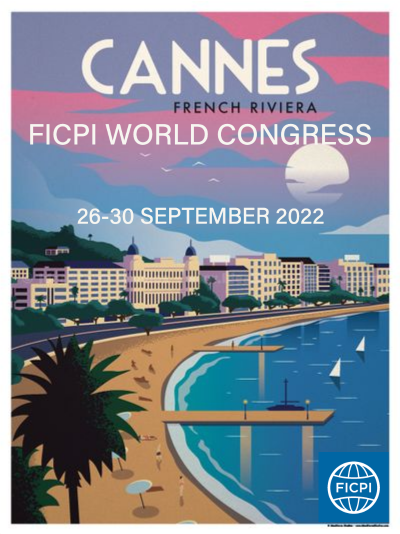 The event is the first chance in three years for the FICPI global community of independent IP to come together in person.
The 2022 FICPI World Congress program includes updates on important development in IP laws and procedures, sessions on how to adapt IP practice to face new challenges and exploit new opportunities, and special topic workshops on a range of IP and practice management issues, as well as plenary and break-out sessions on specific topics.
But there is also an exciting social program offering opportunities to enjoy some of the most beautiful locations on the Côte d'Azur.
Do not miss the Strength & Stretching training session on Wednesday 28 September at 7 am on the beach, opposite the Hotel Martinez! Our Marta Manfrin is to lead a 45-minute basic work-out followed by a final stretching session to cool down and relax.
See you soon in Cannes!