Posted by

Laura Ercoli

on Wednesday November 15th, 2023
Discussing IP in university innovations at the Campus Biomedico di Roma
This morning our patent attorney Sara Manna and Giovanni Antonio Grippiotti of SIB LEX held a seminar the new legislation on intellectual property rights in inventions created within universities and research centres at the Università Campus Bio-Medico di Roma.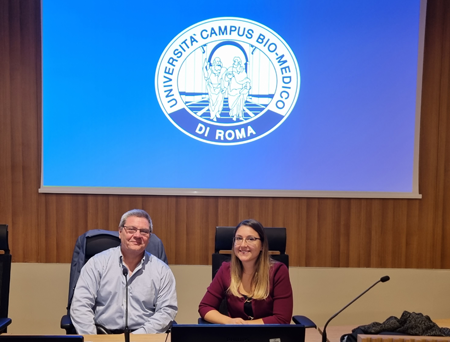 Italian provisions of law on the rights arising from inventions created within universities or research centres changed after the recent revision of Italy's Industrial Property Code.
The seminar was attended by the university's PhD students and researchers who proved quite well informed and very interested in the topic, which contributed to make the seminar interactive and lively. We thank the Campus Bio-Medico for this opportunity and look foward to further occasions to discuss intellectual property rights in university innovations.
Related content
Flash news – What's new in Italy's revised Industrial Property Code