Posted by

Laura Ercoli

on Thursday July 12th, 2018
Light show on Hadrian's temple in Rome
We believe that the Italian artistic and cultural heritage is an important value.
That's why we have chosen to support the Chamber of Commerce of Rome and with the Special Superintendence of Archeology, Fine Arts and Landscape of Rome in creating the event "Lights on the Temple of Hadrian – A gift to the city" to be inaugurated in Rome in Piazza di Pietra, opposite the SIB headquarters, on 12 July  2018.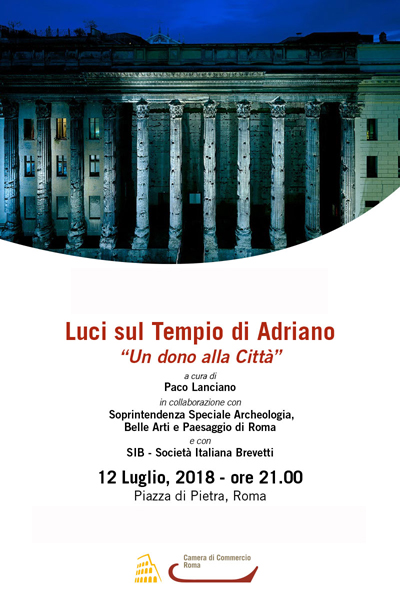 This light show, curated by Paco Lanciano, will make the remains of the Imperian Roman temple all the more wonderful.
The temple was completed around 145 AD and dedicated to the emperor Hadrian, deified after his death.
The original building underwent many changes over the centuries and was eventually integrated into the square's "palazzi". But it has kept its majestic Roman colonnade and today it is the seat of the Chamber of Commerce of Rome.
After the inauguration the light show is to take place each night and is free for all to enjoy.