Posted by

Laura Ercoli

on Thursday November 17th, 2022
Looking forward to the INTA Leadership Meeting in Miami
Our Alessandra Patrono is looking forward to attending in the INTA Leadership Meeting taking place in Miami, Florida 15-18 November 2022.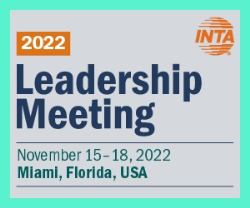 Leadership meetings offer INTA member volunteers opportunities to gain insights on current legal and business issues, share leadership experiences and connect during business development sessions.
Alessandra is currently a member of the INTA's Trademark Offices Practice Committee, EU Sub-Committee.