Posted by

Laura Ercoli

on Monday June 13th, 2022
See you at the BIO International Convention 2022 in San Diego
Our life science patent expert and European Patent Attorney Valentina Predazzi is looking forward to taking part in the BIO International Convention 2022  happening in San Diego, June 13-16 2022.
The event is organised by BIO, a major advoca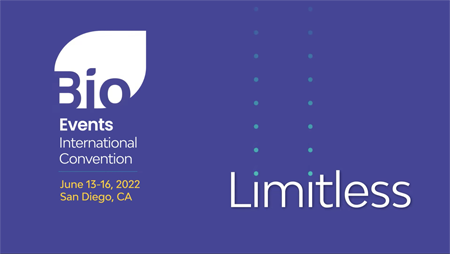 cy association representing companies, academic and research institutions and related organizations across the United States and in many other countries.
This year's theme for the BIO International Convention is "Limitless together – Accelerating a Bio-Revolution through global partnerships, collaboration and thought leadership."
Come and say hello at booth No. 3719, Italian Pavilion. Valentina will be offering information to attendees interested in obtaining patent protection in Europe for life science innovation.
If you wish to arrange an appointment with Valentina Predazzi at the BIO International Convention, please contact us or request a meeting through the event's one-to-one partnering system.