Posted by

Società Italiana Brevetti

on Thursday October 1st, 2015
European Commission officially welcomes Italy to unitary patent and aims at kick-off by end 2016
The European Commission officially welcomes Italy as the 26th country taking part in the unitary patent and asks participating states to ratify the Unified Patent Court Agreement, to allow the unitary patent to enter into force by end 2016.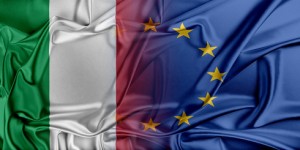 The European Commission announced yesterday that it has accepted Italy's request to join the group of European Union member states taking part in the enhanced cooperation for the creation of a unitary patent.
Italy is the 26th European Union member state to join the group. Spain and Croatia are two European Union member states that are still outside the unitary patent.
The European Commission's press release announcing Italy's inclusion among unitary patent states also refers to the ratification situation of the Unified Patent Court Agreement (UPCA).
The release ends with a call "on all remaining participating Member States to ratify the UPCA as soon as possible so that the Unitary Patent package comes into force by the end of 2016."
The unitary patent can come into force if the UPCA is ratified by France, Germany and the United Kingdom, as well by any other 10 UPCA signatory countries.
So far, neither Germany nor the United Kingdom have ratified the UPCA. Moreover, the United Kingdom's government plans to hold a referendum before the end of 2017 on whether the country should leave the European Union altogether.