Posted by

Laura Ercoli

on Tuesday April 26th, 2022
Setting the direction of innovation towards a better future: is it possible?
On 26 April we celebrate World Intellectual Property Day, introduced by the World Intellectual Property Organization (WIPO); "IP and Youth – Innovating for a better future" is the theme chosen for the 2022 edition.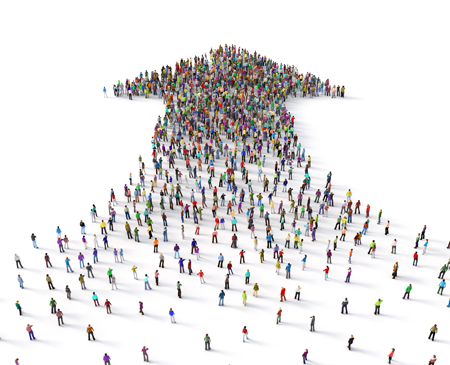 But is it possible to set the direction of innovation towards a better future?
Innovation is inevitable, but the direction in which it proceeds is not, is the point made by the World Intellectual Property Report 2022 "The Direction of Innovation" recently published by WIPO .
WIPO's data show that global innovation is increasingly concentrating on digital technologies, which have recorded a growth in patent applications of 172% in the past five years; the rise in applications concerns in particular the areas of artificial intelligence, machine learning, cloud computing, big data, the Internet of Things, robotics and autonomous systems.
The questions the report raises are whether this direction can enable humanity to face the great global challenges of our time, in particular those relating to the environment, public health and the development of local economies, and how is it possible to set the course of the decision-making processes that determine investments in innovation so as to favour the development of technologies and solutions, both digital and non-digital, which respond to these challenges.
According to the report, it is not merely a question of how much is invested in new ideas: the choice of which innovation activities receive funding and human resources can change the direction of innovation in communities, states and the world for decades to come.
The report therefore analyses the very complex – and rarely studied – processes that generate innovation choices and in which multiple actors are involved including institutions, researchers, businesses, entrepreneurs and consumers, in an attempt to figure which policies, partnerships and incentives can favour the identification and pursuit of common objectives that intercept both the needs of society in the medium and long term, and the priorities of those who invest in innovation.
The conclusion that is drawn is that in order to set the direction of innovation to respond to global challenges, a global effort will be necessary involving a plurality of public and private stakeholders, as well as coordination at an international level.
On this World IP Day 2022 let us hope that such conditions can be achieved, in the interest of young people and in the direction of the better future that innovation can help to create.