Posted by

Laura Ercoli

on Wednesday July 5th, 2023
IP Stars 2023 ranks SIB in Top tier for patent prosecution in Italy
SIB – Società Italiana Brevetti is listed in top tier for patent prosecution in Italy in the 2023 edition of the IP Stars annual survey, which has already ranked us in top tier for trademark prosecution in 2023.
We have also been shortlisted for the Italy Managing IP Awards.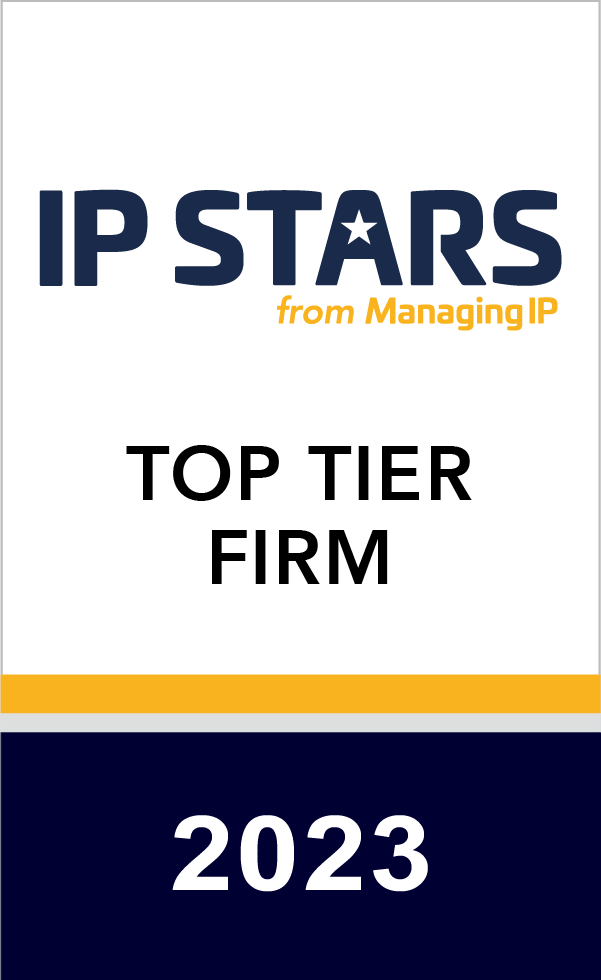 Three members of our patent attorney team –  Emanuele Concone, Claudio Germinario and Elisabetta Papa – have been individually recognised as "IP Stars" 2023.
IP Stars rankings are based on information sourced through interviews and online surveys by independent research analysts from firms, IP practitioners and their clients. Publicly available information (such as court or IP office data) is also reviewed.
Firms cannot vote or pay for their own inclusion.
We are grateful to our clients and colleagues for their continuing support, as well as to IP Stars for the in-depth research work.
Which other surveys and guides have ranked us? Find out here.