Posted by

Laura Ercoli

on Wednesday August 29th, 2018
Italian criminal laws protect soccer club trademarks also against rough fakes
Italian Supreme Court confirms that criminal provisions on counterfeiting protect soccer clubs' trademarks regardless of how rough the fakes are.
The Italian Supreme Court (SC) has confirmed that the names and emblems of soccer clubs may be registered as trademarks, and criminal laws against infringement are applicable regardless of whether the infringing goods can be mistaken for original products or not.
The court upbraided the District Court of Lodi (DC) for annulling an order of seizure concerning over 2,600 counterfeit t-shirts of Italian and foreign soccer clubs including Juventus, Inter, Milan and Roma.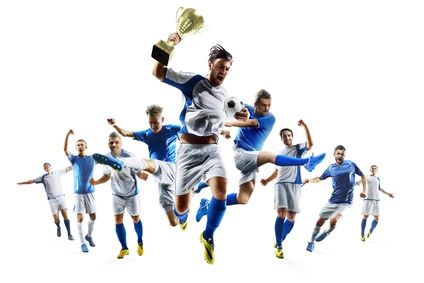 The seizure had been ordered by a public prosecuter under Article 474 of the Italian Criminal Code, that prohibits the introduction into the state's territory of industrial products bearing counterfeit or altered trademarks or other distinguishing signs, both Italian or foreign.
The DC had annulled the order finding that the name of a soccer club was not to be considered eligible for trademark protection under Article 474 because soccer clubs – according to the court – are stablished as not-for-profit associations and because soccer club names, often coinciding with the names of cities or regions in which they play, are devoid of the originality and novelty required for registration as a trademark.
According to the DC, moreover, the trademarks on the seized t-shirts showed differences from the originals such as to rule out the applicability of criminal provisions on counterfeiting, and in any case the trademarks had become genericized.
In its decision No. 33900 of 19 July 2018 the SC annulled the order of the DC.
The SC cleared preliminarily that soccer clubs are to be considered enterprises for all purposes. Since 1996 professional sports clubs may pursue profit not only with sports activities but also with related activities such as the sale of rights, advertising opportunities and merchandising products.
Secondly, the SC referred to its own case law to confirm that trademarks that include the name of a city or region may be registered upon condition that the sign is not merely descriptive and has acquired distinctiveness also through use. In any case, soccer club trademarks are fully eligible for protection since they are well known to the public and are certainly not to be considered genericized.
As for the differences between the trademarks reproduced on the t-shirts and the originals, the SC's decision points out that Article 474 of the Italian Criminal Code sanctions not only the counterfeiting but also the alteration of the trademark, including any partial reproduction able to cause confusion between the original and the fake.
In any case, the SC has also confirmed that criminal provisions on couterfeiting aim to protect the public's trust in trademark and other distinctive signs, and are therefore applicable also when the consumer is not misled – for instance, because the fake is too rough or because the sale modality is such as to rule out that the product may be mistaken for an original.