Posted by

Laura Ercoli

on Monday December 17th, 2018
Milan bids to host London's central division of the Unified Patent Court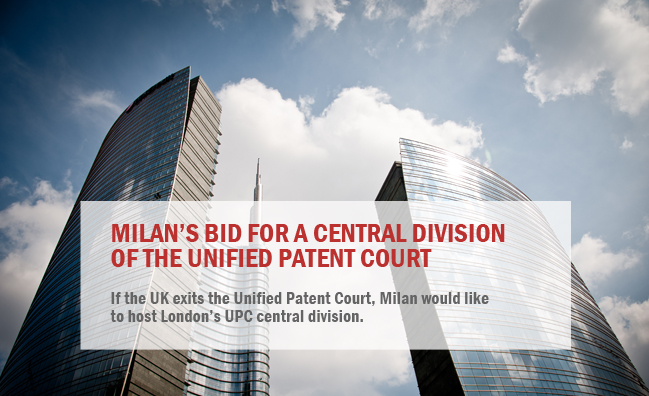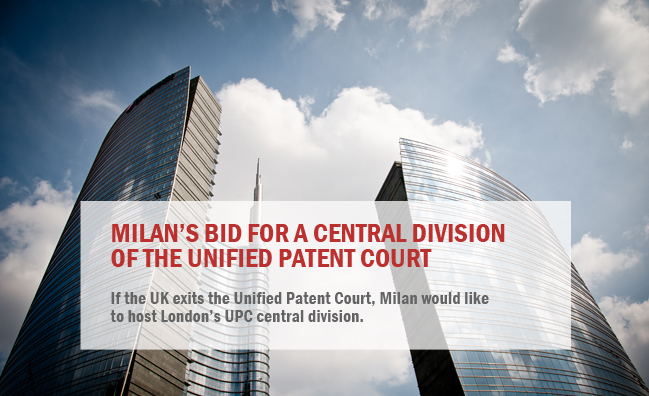 At a recent event in Milan, Italian MPs and institutional representatives joined Italian lawyers and patent attorneys in asking the government to support Milan's bid to host London's central division of the Unified Patent Court after the United Kingdom's withdrawal from the European Union.
On 3 December 2018 Italian lawyers, patent attorneys, MPs and institutional representatives met at a public event in Milan, organised by Milan's Bar Association, to support the city's bid to become home to the central division of the Unified Patent Court (UPC) currently based in London, should the United Kingdom finalise its withdrawal from the European Union.
The Regional President of Lombardy Attilio Fontana explained that 20% of European Patent applications originating from Italy are filed in Milan, which is home to 56 scientific and medical university faculties, 1,000 research and technology transfer centres, 19 research medical centres, 12 national research institutions and 9 technological clusters, and therefore Milan is the ideal city to host the UPC Central division specialised in the chemical, pharmaceutical and life science sectors and currently assigned to London.
Remo Danovi, head of Milan's Bar Association, Anna Maria Bardone, President of the Italian Industrial Property Consultants Institute, and Marina Tavassi, the President of Milan's Court of Appeal who contributed to draft the UPC Rules of Procedure, also spoke in favour of Milan's candidacy.
Following the event, an official release of the Italian Foreign Ministry confirmed that the issue of London's UPC central division post-Brexit is being followed with the utmost attention, and that the costs involved in transferring the division to Milan will be assessed in preparation to support Milan's candidacy, as soon as the government issues an official position on the matter.