Posted by

Laura Ercoli

on Wednesday February 13th, 2019
"Chiara Ferragni" trademark is registrable: no confusion with "Chiara"
Figurative EU trademark "CHIARA FERRAGNI" with a stylised eye is not likely to be confused with earlier Benelux word trademark "CHIARA": the General Court has annulled the EUIPO's ruling that denied registration for fashion blogger's sign.
The figurative trademark consisting of a blue eye with long black lashes with the addition of the name "CHIARA FERRAGNI" can be granted registration by the European Union Intellectual Property Office (EUIPO).
In its decision in case T-647/17 (available in Italian and French) of 8 February 2019, the General Court of the European Union ruled in favour of company Serendipity S.r.l., in which Chiara Ferragni is a partner.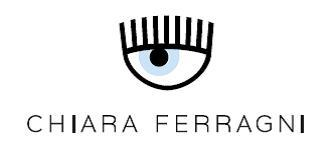 In 2015 Serendipity filed with the EUIPO an application for registration of the figurative sign reproduced here for clothing, handbags and other fashion items. A Netherlands company, holding a registration in Benelux for the word mark "CHIARA" that covers similar or identical goods, filed an opposition against the application.
The opposition had was largely upheld by the Opposition Division in October 2016 and confirmed by the EUIPO's Board of Appeal (BoA) in July 2017.
Serendipity had appealed to the General Court claiming errors in the assessment both of the similarity between the two marks and of the likelihood of confusion on the part of the public.
The General Court's decision
The General Court ruled in favour of Serendipity, annulling the decision of the BoA. The court concluded that in spite of the similarity or identity between the goods covered by the earlier mark and the figurative mark for which registration was sought, the differences between the two signs, in particular from the visual point of view, were sufficient to rule out a likelihood of confusion.
According to the decision, the board erred in finding a medium degree of visual similarity between the two marks. In particular, the fact that in the trademark applied for the name "CHIARA" comes before the other name "FERRAGNI" cannot, in the General Court's view, raise doubts on a visual similarity that is at best only weak, considering also the figurative element "blue eye with long black lashes" which the public would consider at least as distinctive as the verbal elements.
Moreover, the court denied that a finding of conceptual similarity between two marks can be based merely on the presence of the same name in both of them: the mark applied for identifies, by name and surname, a specific person, while the earlier mark refers only to a first name that does not idntify a specific person. The BoA therefore erred in finding that the comparison between the marks was to be considered "neutral" from the conceptual viewpoint.