Posted by

Laura Ercoli

on Tuesday January 21st, 2020
Looking forward to the IAM/WTR Global IP Awards 2020 gala dinner
Our CEO Jacopo De Benedetti is looking forward to taking part in the IAM/WTR Global IP Awards 2020 gala dinner taking place in London on 29 January 2020. Winners of the Global IP Awards 2020 are to be announced at the event.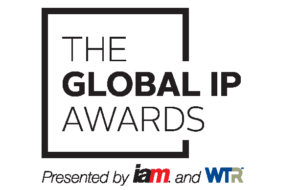 Based on the research of specialised journalised and dedicated staff and organised by ip media and intelligence platforms IAM Media  and WTR, the Global IP Awards recognise the outstanding achievements of international IP law and IP attorney firms in litigation, prosecution and transactional work.
Società Italiana Brevetti was the winner of the Italy Patent Attorney Firm of the Year Global IP Award in 2019.
Should you wish to schedule a meeting with Jacopo in London, please contact us.
See how Società Italiana Brevetti ranks in leading IP intelligence guides.