Francesca MOSCONE
Partner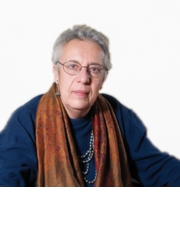 Experience
Francesca has been practising for over 40 years, her experience mainly covering Italian, European Union and International trademarks.
Francesca has successfully handled trademark disputes out of court in Italy and abroad, and provided advice on trademark protection, denominations of origin and geographical indications.
She has been involved in important arbitrations and asked to give super partes opinions in conciliation proceedings.
Her clients include major multinational companies as well as Italian industry leaders in a variety of sectors including fashion, upmarket food and wines, chemical and pharmaceutical products, fragrances and cosmetics, household appliances and items, electronics etc.
Lecturing and publishing
Francesca has lectured in particular on trademark issues both in Italy and abroad, and has contributed to major international publications.
Activity
IP disputes.
Trademark counseling.
Unfair competition.
Licensing and contracts.
Denominations of origin and geographical indications.
Memberships
Member of the Ordine dei Consulenti in Proprietà Industriale (Italian Industrial Property Consultants Institute), of the Institute of Professional Representatives before the European Patent Office and of ECTA.
Qualifications
Italian and European Trademark Attorney, Community Design Attorney, Italian and European Patent Attorney.
Education
Degree in Law, La Sapienza University of Rome.