Posted by

Laura Ercoli

on Thursday March 15th, 2018
Discussing trademarks with students at LUISS Guido Carlo University
It's always inspiring to spend time with students of the Intellectual Property course at LUISS Guido Carli University in Rome.
For several years Società Italiana Brevetti has been contributing regularly to the course taught by Professor Gustavo Ghidini by holding informal lectures, in which our attorneys talk about a specific topic and then converse with students, answering their questions and zooming in on aspects they are most interested in.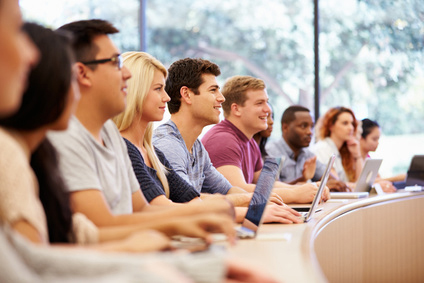 This year we will focus on trademark-related topics.
Our first lecturer will be Angelica Torrigiani Malaspina talknig about different kinds of trademarks on 15 March 2018.
On 21 March 2018 Carlo Bogna will focus on the mechanisms governing the extension of trademarks abroad as well as the administrative proceedings before the European Intellectual Property Office (EUIPO).
Giovanni Antonio Grippiotti's lecture on 22 March 2018 will focus on international trademark licensing and merchandising agreements.