Posted by

Laura Ercoli

on Monday March 12th, 2018
Cambodia recognises European patents: agreement in force as from 1 March 2018
As from 1 March 2018 Cambodia recognises European patents: the number of countries that can be designated in a European patent application climbs to 43.
An agreement on the validation of European patents between the European Patent Office (EPO) and the Cambodian Minister of Industry and Handicraft came into force on 1 March 2018.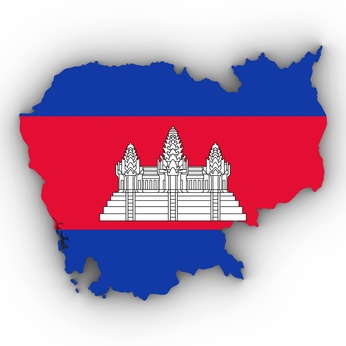 The agreement makes it possible to validate in Cambodia European patent applications filed on or after 1 March 2018. Validation in Cambodia will confer essentially the same protection as patents granted by the EPO for member states of the European patent convention.
It is important to note that under Cambodian patent law pharmaceutical products are excluded from patent protection.
This is because Cambodia benefits from the waiver introduced by the World Trade Organisation that allows least developed countries to avoid granting and enforcing intellectual property rights on pharmaceutical products until 2033.
However, European patent applicants can benefit from what is known as a "mail-box system". Under this system, patent applications for pharmaceutical products in Cambodia may be filed but will not be examined until the waiver expires.
At that point, protection may be granted in Cambodia for the remainder of the patent term, calculated from the application's filing date.
38 states are members of the European patent convention (Albania, Austria, Belgium, Bulgaria, Croatia, Cyprus, the Czech Republic, Denmark, Estonia, Finland, France, Germany, Greece, Hungary, Iceland, Ireland, Italy, Latvia, Liechtenstein, Lithuania, Luxembourg, the former Yugoslav Republic of Macedonia, Malta, Monaco, the Netherlands, Norway, Poland, Portugal, Romania, San Marino, Serbia, Slovakia, Slovenia, Spain, Sweden, Switzerland, Turkey and the United Kingdom), while agreements for the recognition of European patents are in force with several non-member countries: Bosnia-Herzegovina, Moldova, Montenegro, Morocco and, as of 1 March 2018, also with Cambodia.