Posted by

Laura Ercoli

on Thursday March 4th, 2021
EU-China geographical indications agreement now in force
The EU-China agreement on geographical indications came into force on the 1st of March 2021; it protects 100 European Union registered Geographical Indications and Denominations of Origin in China.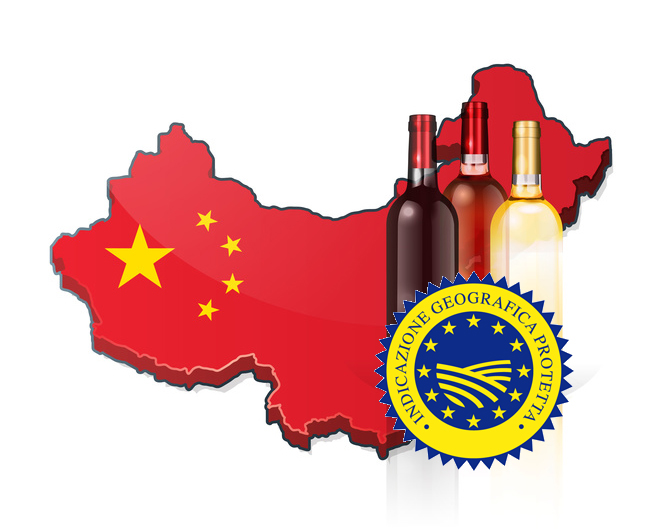 The 1st of March 2021 saw the entry into force of the Agreement between the European Union and the Government of the People's Republic of China on cooperation on, and protection of, geographical indications  ("EU-China agreement" in the following).
The EU-China agreement protects against imitation and usurpation 200 European and Chinese geographical indications (GIs) and denominations of origin (DOs), most of them for agri-food products. With 26 denominations, Italy is the European country with the highest number of protected products, including iconic wine denominations such as Barolo, Brunello and Chianti.
Over the next four years, the EU-China agreement is to be extended to a further 350 European and Chinese denominations.
The value of EU GIs and PDOs
According to a recent study, sales of PDO and GI products of the EU grew by 37% between 2010 and 2017; over the same period, exports were worth more than 31.4 billion euros. In the year 2017 alone global sales were worth about 75 billion euros; intra-EU exports of DOP and GI products (between single EU member states) represented 42% of the market, while extra-EU exports reached 22%.
Wine was the top DOP or GI protected product in extra-EU exports both in terms of value (51%) and quantity (50%).
European strategy for the protection of PDOs and GIs worldwide
The TRIPs (Trade Related Aspects of Intellectual Property Rights) agreement of the World Trade Organisation does provide for a minimal protection of GIs of PDOs in the wine and food sector, albeit in different measure. However such measures have not been implemented by TRIPs member states.
The EU's strategy has therefore turned to the negotiation of bilateral agreements concerning PDOs and GIs as listed in this table, to which the EU-China agreement that has just entered into force must now be added.
The potential of the Chinese market for European GIs and PDOs
According to a study by the European parliament, the Chinese middle class is concerned about domestic food safety following a string of scandals, and is keen on imported, high-quality food and beverage products that are often protected by GIs and PDOs.

EU exports to China of agri-food products has been on the rise for years (see table), and in 2020 China was the third destination of exports, for a value of over 16 billion euros.
The entry into force of the EU-China agreement protecting GIs and DOs is expected to act as a further boost for an already growing market.
Related content
Information – Traditional origin agrifood products
Flash news – CJEU ruling in Morbier: PDO protection extends to visual appearance of product
Flash news – EUIPO launches new search data base for Geographical Indications
Flash news –  Singapore opens new registry of Geographical Indications