Mara MONDOLFO
Partner - BoA member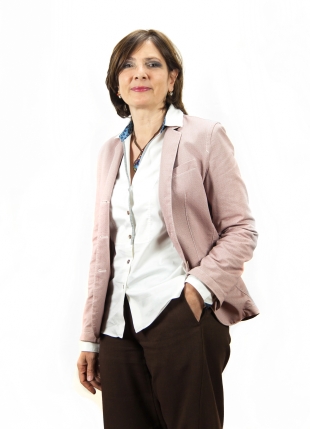 Experience
Her trademark practice, started in 1995, focuses mainly on trademark portfolio management strategies as well as on Italian and European Union trademark procedures such as oppositions, nullity and forfeiture and appeals.
She deals with trademark clearance and prosecution and handles all proceedings before the Italian Patent and Trademark Office – IPTO as well as before the European Union Intellectual Property Office – EUIPO.
Mara has resolved trademark disputes for major multinational corporations as well as for Italian companies.
Lecturing and publishing
Mara is an experienced speaker and moderator at international intellectual property events.
She holds lectures at university level on trademark-related topics and contributes articles and comments to national and international specialised journals.
Mara is a member of the SIB team dedicated to the evaluation of intellectual property rights.
Activity
Counsel on trademark strategies.
Administrative proceedings before IPTO and EUIPO.
Trademark disputes.
Memberships
Member of the Ordine dei Consulenti in Proprietà Industriale, Member of the ECTA Board (as well as of its Design Committee), Member of INTA (Emerging Issues Committee), and MARQUES.
Recognitions
Who's Who Legal: Global Leader and Italy Leader, Trademarks, 2017-2023.
WTR 1000 – The World's Leading Trademark Professionals 2016-2023.
Leaders League IP Attorneys 2021-2023.
Qualifications
Italian and European Trademark Attorney, Community Design Attorney.
Education
Master's degree in Mathematics, University of Milan.