"In-depth knowledge of the different valuation methods and parameters is not enough: it is just as essential to understand all the factors, both internal and external, influencing the value of intellectual property."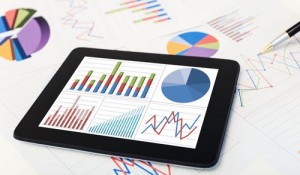 The valuation of a patent, of a trademark or of a whole portfolio of intellectual property rights can be carried out for different reasons, such as the need to license or assign an intellectual property right, sell an entire enterprise or include one or more patents or trademarks in the balance sheet.
There are different methods to valuate intellectual property rights: the choice depends also on the purpose of the valuation.
The parameters to be taken into account may vary and can include the characteristics of the relevant market, the enterprise's position on the market, the foreseeable commercial life of its products, actual and foreseen turnover, the degree of risk of the sector; other strictly accounting and fiscal factors must also be considered.
Where an intellectual property right is being assigned or the entire enterprise is being sold, evaluation may require also a due diligence analysis.
The elements and aspects to be taken into consideration are therefore many and variable, and must be determined necessarily case by case.
PATENT BOX
Provisions introduced by Law 190/2014 as amended by Law 33/2015 can result in significant tax savings (IRES and IRAP) on profits made from products or services employing original works, patents, processes, formulas and trade or industrial secret information. It is a proper tax break system that aims on one hand to encourage r&d activities by enterprises, and on the other to discourage businesses from moving to countries with more favourable tax conditions.
The system, known as the Italian patent box, implies that the enterprises must continue to invest in patents or other legally protectable intellectual property rights.
–> How we work

Download PDF