"Optimising the management of an intellectual property portfolio can reduce costs and increase effectiveness, but most importantly make a business more competitive and attractive for investors".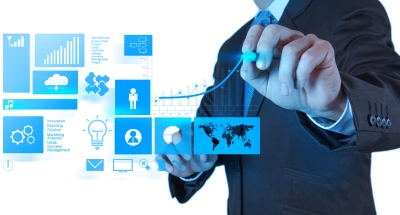 Trusting competent experts to manage your intellectual property portfolio releases your organisation from the burden of dealing with complex prosecution and maintenance procedures, deadlines, renewals and payments. It can make it easier to cut costs and pursue an enhancement strategy of portfolio value.
Advanced advice can contribute to build a portfolio that reflects your company's strategies, improve its competitive position, enhance its value and ability to attract investments.
Our intellectual property portfolio management service
Each action is discussed and agreed upon according to the client's specificity and requests. As an example, our service can be broken down into five phases.
1. Which IP rights do we own?
We identify and order the intellectual property rights held by the client. We collect and organise data and information on the intellectual property rights the client owns or is in the process of acquiring. We devise an agreed management plan that is flexible and takes into account the specificity of the client's organisation. If needed, we perform a check-up of all activities to assess the existence and of intellectual property rights not included in the existing portfolio and whether they should be protected.
2. Can we spend less to maintain our IP portfolio?
We work to define the global cost born by the client for the portfolio and identify solutions to reduce it, such as rationalising the expense for filings and renewals but also management costs, thanks to advanced, ad-hoc software.
3. How can we generate more revenue from our IP portfolio?
We collect current data on the portfolio's value and on how rights are being exploited and check for possibilities to increase revenue.
4. Is our IP portfolio in line with our objectives?
We help clients assess and improve the consistency of their portfolio with their goals.
We advise on the development of new products in the light of data on innovation activities in the relevant sector, in order to assess together with the client potential risks and opportunities.
We benchmark the portfolios of the client's main competitors to assess competitive position.
5. Can our IP portfolio increase the company's value?
We help clients manage their intellectual property portfolio also from the financial point of view.
Including a company's intellectual property assets in its balance sheet (see "valuation") can bring considerable advantages, increasing the value of the enterprise itself and making it more attractive for potential investors, such as banks and new partners, as well as for prospective buyers.
Why choose SIB
We possess the experience, the competence and the tools necessary to collect, organise and manage the data of an intellectual property portfolio, identify the variables that influence its value and undertake all the actions necessary to protect, exploit and enhance that value.
Our experience: advanced management of intellectual property portfolios for medium and large corporations in industries ranging from mechanics to chemistry and electronics as well as consumer product industries such as fashion, food and drink, including wine and spirits.
Our skills: valuation of intellectual property rights, negotiation and drafting of license and right transfer agreements, intellectual property searches in specialised data bases, advice on due diligence and freedom to operate, business intelligence investigations.
Our tools: an advanced software developed internally for the management of intellectual property portfolios world wide; a global network of foreign associates for quality management of intellectual property rights world wide; web-based tool Sibonline enabling clients to monitor in real time procedures and costs regarding the portfolio; electronic billing upon request.
–> How we work

Download PDF