"Electronics and IT are an endless succession of innovations. It's also a highly conflictual realm, where new knowledge and business opportunities are accessed by purchasing and selling patents and licenses or the companies that own them. Intellectual property strategy is everything in this world."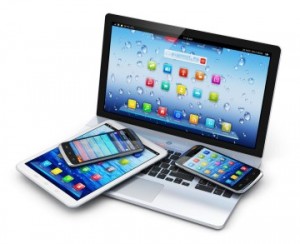 In electronics and IT, innovation requires the ability to handle different technologies, to achieve compatibility with the highest possible number of standards and to create interfaces for the exchange of information between devices.
Innovation builds on previous inventions, requiring a system of licenses, transactions and partnerships.
As well as a solid technical background, our attorneys possess in-depth knowledge of the specific mechanisms governing this sector in particular. Over the years they have gained extensive experience in patent specification and claim drafting techniques as well as in shaping claims and handling applications and prosecution before the world's main intellectual property offices.
Their ability to assess the impact of critical patenting issues on the profitability of businesses can contribute early, far-sighted advice that will keep yielding business results after several years.
-> How we work
---
Strategic patent management

Download PDF